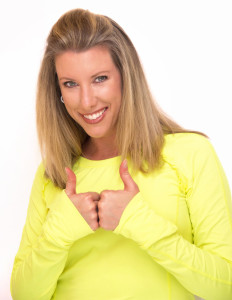 Hi, thanks for visiting! As a registered dietitian & personal trainer, I am passionate about empowering people to feel their best physically and emotionally. After about 20 years of professional experiences ranging from being a featured corporate wellness speaker, nutrition writer, personal trainer and TV health expert…..there are 3 behaviors that I've seen to be most life-changing for people's ability to elevate their self care: Cleansing, working out properly and using doTERRA therapeutic essential oils.
These 3 behaviors are also the most powerful magnets for attracting other healthy behaviors into peoples lives. Clients choose to engage in 1 or all of those services with me.
My Philosophy
Healthy living needs to be FUN and pleasurable. I believe in using a whole person approach. I teach progress, not perfection. I patiently encourage people to keep pressing the reset button when things get out of balance. I love to translate science into simple and actionable behaviors that people can take ownership of in a progressive and sustainable way.
On a Personal Note
I'm in pursuit of living my BEST life and cheering others on to do the same. I love to dance, explore other cultures, practice my Spanish, cook fresh & tasty food, share hospitality, eat from my mom's garden, laugh, put my feet in the ocean and have fun with friends & family. My roots for healthy living come from my wonderful parents and my European grandparents. I have a genuine love for people that shines through in all that I do.
Next Steps
It has been my honor to become a trusted adviser to individuals, other health professionals and corporations. I hope you'll explore opportunities to improve your wellness by engaging in my services, joining my newsletter and connecting through my social media tribe.
If you'd like to get in touch with me for general inquiries, speaking engagements, or consulting work, click here to contact me.